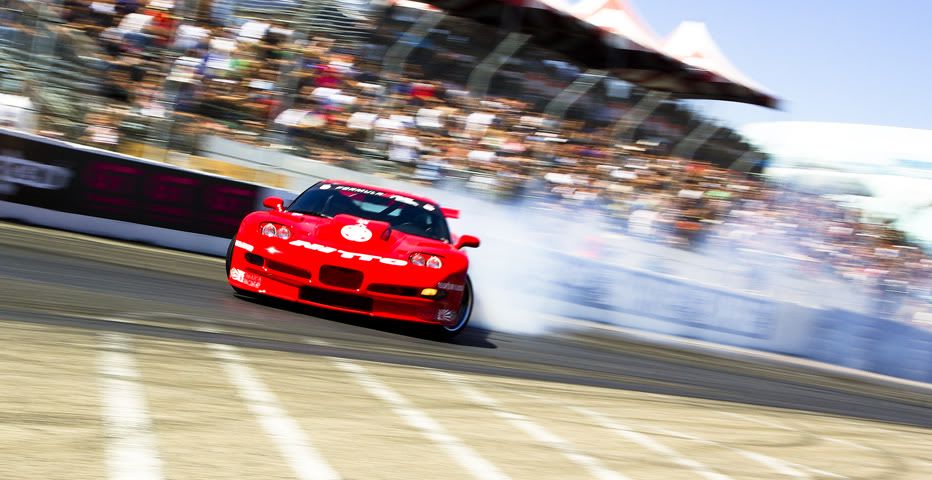 425 Motorsports and Formula Drift are giving away tickets to Long Beach California Drifting Event....April 8th-9th
Entering its eighth season, Formula DRIFT is recognized as North American's professional drifting championship series. As the first official series in North America, Formula DRIFT has taken competitive motorsports to the extreme, attracting fans and car enthusiasts from all walks of life and establishes itself as the worldwide leader for the Sport. This high-skilled, high-powered motor sport where drivers intentionally maneuver their cars into well executed, controlled sideways slides at high speeds through a marked course, has professional drivers & teams competing in seven championship competitions in 2011.
www.Iamformulad.com
Judged on execution and style, rather than who finishes the course in the fastest time, Drifting is a guaranteed crowd pleaser, and is often compared to the freestyle nature of skateboarding and motocross.
HOW TO WIN TICKETS: Enter by signing up for 425 Motorsports newsletter and we will announce the 2 winners this Friday March 25th !!!!
HOW to subscribe to our newsletter....
425 Motorsports http://www.425motorsports.com OR
425 Motorsports facebook page http://www.facebook.com/425Motorsports?sk=app_100265896690345
Formula DRIFT Fast Facts
Created first ever drifting world championship; brought together 32 drivers, 17 past and present championship, from 12 nations, representing 12 series
Created Formula Drift Asia Championship; first Pan-Asia professional championship
Created Formula Drift Pro Am Affiliate Network; bridge together various regional level series, the "minor league" for Formula Drift
7-stop Championship Series travels across the United States
87% of Formula Drift Fans are between 18-34 years old
Formula Drift is one of only a few sports to see a growth in attendance during the economic downturn in 2009 and 2010.
FIRST drifting championship in the world to be sponsored by non-endemic companies such as EA Games
FIRST drifting championship to have factory backed teams
FIRST drifting championship in the world to have an official, sanctioned competition on city streets
FIRST drifting championship to be aired on national cable & syndicated globally with a dedicated series of shows
FIRST drifting championship to be filmed and featured in high definition
FIRST drifting championship to be filmed and featured in 3D
Formula Drift has the MOST diverse driver field (nationality, age and gender) of any drifting series in the world and field of competition cars (year, make and model) of any drifting series in the world
Responsible for holding the MOST professional drifting events than anyone in North America
Held the HIGHEST attended drifting event ever